PreACT Form 16A Mathematics
The video playlist below organizes explanations to all of the mathematics questions in the 2016 October PreACT test Form 16A. This test also appears as a diagnostic test in The Official Beginner's Guide for ACT 2020-2021 released in February 2020.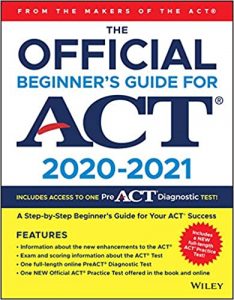 Sign Up to access video explanations to official ACT tests.